Please check out some of the reviews from our satisfied clients.

Reliable Service
Reliability is key in our trade. It's also what our clients have come to expect. Each booking is dispatched well in advance of scheduled pickup time.

Licensed Drivers
All drivers are fully licensed and have been through a DBS check to ensure there is no history which may put a client at risk.
Competitive Rates
We provide a high quality service at a very competitive price. All our prices are fixed and the price you are quoted is the price you pay.

Online Bookings
Get an instant online quote and make a booking using our easy to use booking engine. You also receive an email confirmation.

Vaccinated Drivers
Our commitment is to provide a safe service, for this reason all our drivers have at least the first dose.

Flight Monitoring
We Monitor every flight and arrive when you do. This takes away the stress from you in case your flight is delayed or arriving early.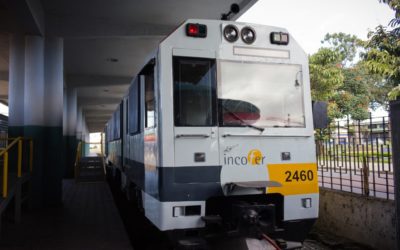 Traveling in Costa Rica can be a unique and challenging experience. However, the public transportation system in Costa Rica offers efficiency and convenience, making it a cost-effective way to explore the country's beautiful landscapes and lively cities. Whether you...
How to Get a Taxi in Costa Rica
There are many great tour packages available in Costa Rica, but tour packages by Costa Rica Private Transfers will truly allow you to experience everything the country has to offer. We take our clients on a journey through Costa Rica and provide them with one of the most in-depth tours on the planet!
Taxis are a great way to get around Costa Rica, especially if you are not familiar with the public transportation system. Here are some general ways how to get a taxi in Costa Rica: 
You look for taxis that have a red light on top of the car - this indicates that the taxi is available. 
If you are hailing a taxi on the street, you have to make sure to wave your arm high in the air so the driver can see you. 
You call a radio dispatch service to request a taxi. 
When you get in the taxi, you have to make sure to tell the driver where you're going and agree on a price before starting the journey. 
Getting a taxi in these ways can be frustrating sometimes and that's why we, at Costa Rica Private Transfer, make Taxi booking services convenient and easy. We offer reliable, safe, and comfortable transportation services at an affordable price. Booking our Costa Rica taxiservice is easy and can be done online in just a few simple steps. Simply provide your details such as date, time, pick-up location, and destination. All you have to do is wait for confirmation that your booking has been confirmed or denied. 
Best Costa Rica Tourpackages
If you're looking for the best Costa Rica tour packages, look no further than Costa Rica Private Transfers. We offer door-to-door service and private airport transfers, and we have licensed drivers who are knowledgeable about the area and can provide reliable service. Also, our online taxi service makes it easy to book yourtour packages in Costa Rica advance. 
Taxis in Costa Rica play an important role when travelling from one place to another. However, there's often a need for something more comfortable that offers great amenities, especially if you'll be on vacation or working remotely. At Costa Rica Private Transfers we provide safe vehicles that run on clean fuels as well as great customer service that's backed by 24/7 support. Furthermore, we guarantee punctuality by scheduling only pre-approved drivers who arrive on time at convenient locations across major cities. All in all, we work hard to ensure that our clients have the smoothest ride possible. For the best Costa Rica tour packages today, contact us!